The Case Against Academic Boycotts of Israel
SPME Members contribute to BDS book ``The Case Against Academic Boycotts of Israel``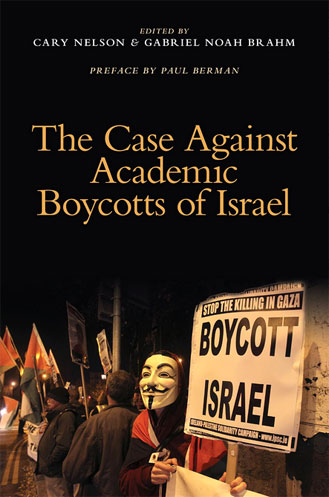 SPME congratulates our colleagues Cary Nelson and Gabriel Noah Brahm on the publication of "The Case Against Academic Boycotts of Israel" which several SPME members have contributed to.
Please find more information about the six SPME members that contributed to this book after the synopsis.
Synopsis
How should we understand the international debate about the future of Israel and the Palestinians? Can justice be achieved in the Middle East? Until now, there was no single place for people to go to find detailed scholarly essays analyzing proposals to boycott Israel and the Boycott, Divestment, and Sanctions (BDS) movement of which they are a part.
This book for the first time provides the historical background necessary for informed evaluation of one of the most controversial issues of our day- the struggle between two peoples living side-by-side but with conflicting views of history and conflicting national ambitions.